Kurz vor Weihnachten hat uns The Economist ein schönes Wintersujet geliefert. Der Artikel Europe faces an enduring crisis of energy and geopolitics hält nochmals fest, was wir alle schon wussten: Die Energiewende wäre für Europa nicht nur aus Sicht des Klimaschutzes, sondern auch aus wirtschaftlichen und geopolitischen Überlegungen das Richtige gewesen.
Etwa zwei Wochen später doppelt der Generaldirektor der internationalen Energieagentur (IEA) nach:
Die unbequeme Wahrheit ist, dass das Geschäftsmodell vieler europäischer Industrien jahrzehntelang auf der Verfügbarkeit reichhaltiger und billiger russischer Energielieferungen beruhte. Dieses Geschäftsmodell wurde durch den russischen Einmarsch in die Ukraine zerstört und wird sich nicht erholen.

Faith Birol, IEA, Europe urgently needs a new industrial master plan
Politikerinnen und Politiker, die sich in der Vergangenheit gegen eine ambitionierte Klimapolitik eingesetzt haben, lagen somit falsch. Hoffentlich sind sie jetzt endlich bereit, den Fehler einzugestehen und ihre Meinung zu ändern.
Wenn die Politik versagt, müssen andere in die Bresche springen. Ingmar Rentzhog ist ein umtriebiger Schwede, der die die Organisation We Don't Have Time gegründet hat. Unter dem Tag #WeCanDoIt lädt er engagierte Menschen ein, sich zu vernetzen und aktiv zu werden. Schaden tut dies sicher nicht.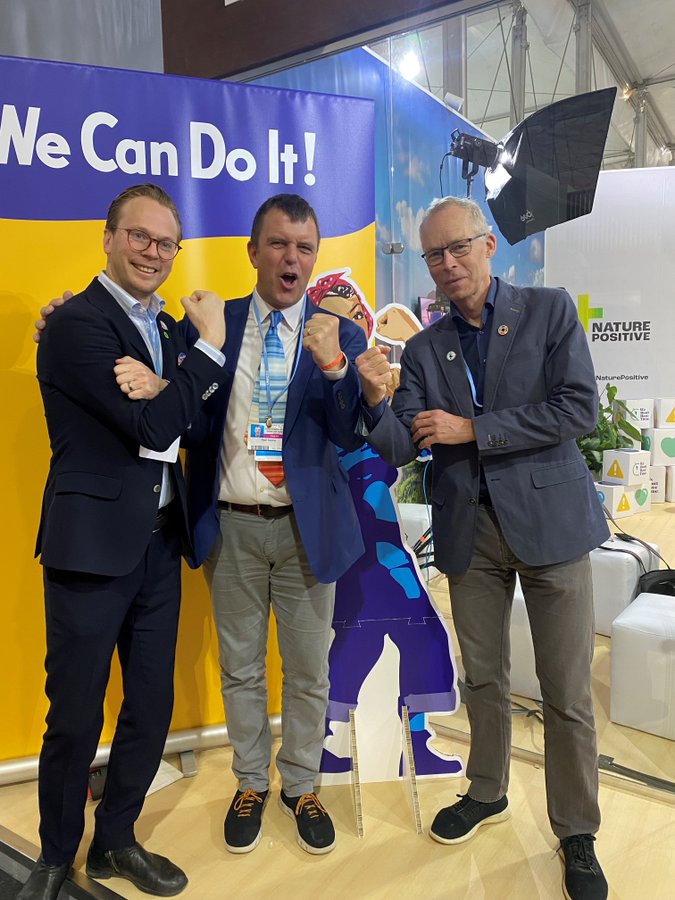 An der OST kämpfen wir dafür, dass wenigstens genug Fachkräfte für die Energiewende zur Verfügung stehen werden. Wer heute Energie- oder Umwelttechnik studiert, hat nach drei Jahren einen sicheren und sinnstiftenden Job mit einem guten Lohn und exzellenten Zukunftsperspektiven, wie der Artikel von meinem Kollegen Carsten Wemhöner zeigt:
Leider ist es schwierig, junge Menschen für die technische Umsetzung der Energiewende zu gewinnen. Vielleicht hat dies mit dem Statusverlust des Ingenieurberufes in einer zunehmend deindustrialisierten Gesellschaft zu tun. Obwohl wir alle von modernster Technik abhängig sind, wollen die wenigsten wissen, wie die Welt funktioniert. Joan Diamond und Paul Ehrlich erkennen hier ein Scheitern der Universitäten, die immer noch junge Menschen für die Welt von gestern ausbilden und sie nicht auf die Herausforderungen der Zukunft vorbereiten.
Es kann auch sein, dass technische Ausbildungen als langweilig angesehen werden. Ingenieure (die immer noch mehrheitlich männlich sind) werden als Nerds angesehen, die für jedes Problem eine technische Lösung suchen. Das stimmt aber nicht. Unsere Dozierenden haben sehr wohl verstanden, dass die Klimakrise nur interdisziplinär gelöst werden kann. Nichtdestotrotz werden wir technische Lösungen brauchen, um gewisse fossile Infrastrukturen zu ersetzen.
Die Hochschulen können die Klimakrise genauso wenig lösen wie die Wirtschaft. Wir können aber als progressive Kraft in der Gesellschaft wirken. Den ersten Schritt in diese Richtung machen wir mit dem Vortrag der jungen britischen Journalistin und Podcasterin Rachel Donald am 22. März 2023: Planet Critical – Making Sense of the Crisis.
---
Ich wünsche allen erholsame Festtage und einen guten Rutsch. Auch im nächsten Jahr wird uns die Arbeit nicht ausgehen.
Herzlichst,
Henrik Nordborg